Delivering strategic projects in the rail industry: Digital signalling – a case study in how the industry should work?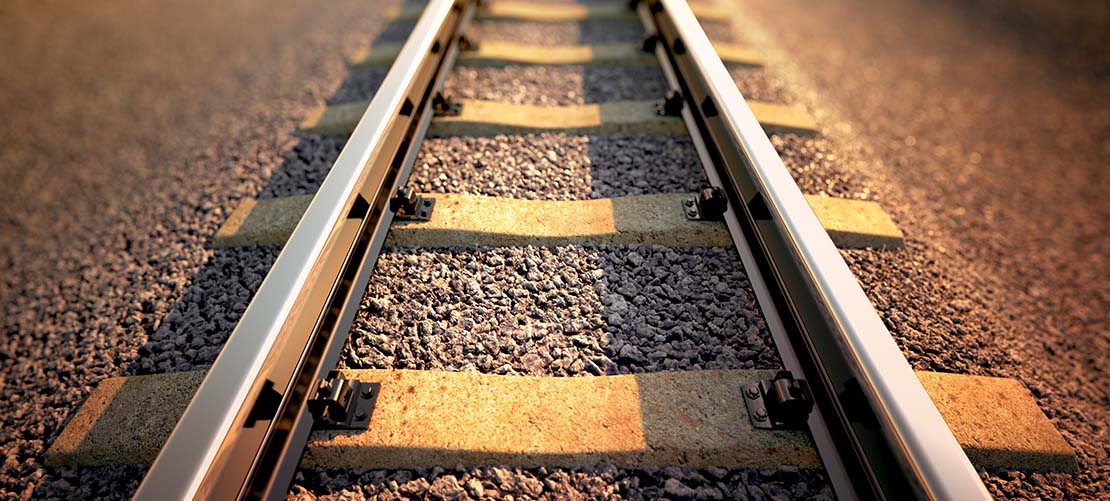 Top 10 takeaways from our top table dinner
How do we deliver strategic projects in the rail industry and can digital signalling provide a case study in how the industry should work? That was the question posed to a room full of railway professionals on Tuesday 4 July 2023 at the latest in our series of top table dinners co-hosted by Stephenson Harwood and SNC Lavalin Atkins. Toufic Machnouk, Director, Industry Partnership for Digital Railway, kindly delivered a few thoughts pre-dinner, noting the challenges that he has faced in upgrading the signalling on the East Coast Main Line as well as the lessons he has learned that can be shared with other projects.
As always, there was lively debate around the tables and a few unplanned diversions onto wider issues affecting today's railway. We were delighted to see around 40% of people in the room were women and we also had wider diversity from an ethnic and experience perspective.
And the answer to the question: how should we deliver strategic projects in the rail industry? Keep reading below to find out.
Barriers to collaboration: there are various internal and external barriers to cooperation between stakeholders on big projects. The existing market structure encourages private entities to focus on short term rather than long term targets, which means that there is a lost opportunity for strategic thinking and planning for the industry as a whole. Similarly when it comes to collaboration, internal approvals processes can be a barrier, particularly if there are multiple stakeholders. Consideration should be given to encouraging stakeholders to adopt streamlined, co-ordinated approvals processes for strategic projects to enable more efficient decision making. Great British Railways (GBR) could be key to helping to unlock these difficulties, but with no legislation likely to bring it forward in the immediate term, there is a perceived loss of opportunity in this area.
 
Improving communication to the public: there was broad agreement that the rail industry remains poor at communicating the benefits of strategic projects to stakeholders and ultimately the public. As a result, there is a lack of understanding on the part of the public as to the benefits that projects can bring, and public distrust increases when the media focusses on cost overruns and delays. When strategic projects are being promoted and implemented, they should be accompanied by a well thought out communication strategy emphasising how the passenger experience will be improved, e.g. fewer cancellations, more services, smoother journey experiences, lower carbon emissions. This message should be constantly reinforced, together with the tangible benefits to local economies, for example more apprenticeships and skilled jobs; and benefits to local businesses. Communication should look at national and local audiences and should include having a strategy for when there are issues, such as a cost overrun or delay, so that the public understand what is happening and counter negative narratives.
 
When scoping a project, include the people who will be delivering and maintaining it: when working up the scope and design for a project, the people who will actually have the job of operating and maintaining it once operational – for example cleaners, maintenance engineers and drivers – should be brought in at an early stage. This is because they will know how the design impacts on their ability to perform their job and identify any pinch points or obvious difficulties that consultants may be unaware of. It also prevents the need for obvious changes later in the project. One particular example was given around the design of driving cabs and ensuring that design works from a diversity perspective with the imperative towards having more female drivers.
 
We need to deliver smaller projects as part of an overall strategic programme of works: in the GB rail industry we often focus on an overall strategic programme and want every element tested and approved with a complex business plan. This approvals process can take 3 times longer than other countries – with individual decisions on their own sometimes taking up to 18 months. We need to find a way to shortcut this process and get moving with projects. A better approach might be to have a strategic goal and treat that as an overall programme, with smaller projects being implemented as we go so that we can start the project and prevent stasis.
 
Change needs to be built into a project at the outset: we should not be scared of change and need to understand that this is part of every project; and that it is healthy to have change. Instead of agreeing a fixed budget we should instead look to approve matters within "tram lines" so that there is flexibility to make changes within certain parameters. The digital signalling programme shows that we can't know at the beginning of a large and complex, multi-party, arrangement how it will be implemented in practice, not least because of technology change. So if we build in change, we have more adaptable approvals (preventing the need for re-approval) and can have a final project that is more likely to meet requirements.
 
What should be changed once a project has started?: it is incredibly important to set out at the start what you can and cannot change once the final design is agreed. After that time, what may seem like a simple change once a project has started can often be very expensive and time consuming, particularly when multiple people/organisations have the right to be consulted and/or sign off. Change gets even more complex in structures that involve lots of other parties with it being acknowledged that PFI/financed type arrangements cannot be changed quickly. There should be a way to minimise political interference or impact on projects. Political imperatives change and examples were given in the room of perfectly good projects that have a good business case being derailed by political interference or, even worse, failure of politicians to make decisions either quickly, or at all. This is particularly the case on long running projects.
 
Mis-aligned incentives make collaboration in the industry difficult, but not impossible: commercial mis-alignments between major parties in the industry, including relating to timing constraints, can lead to challenges in projects. For example, a project can include an operator on a short-term National Rail Contract, a rolling stock company with a 35 year interest in its trains and Network Rail which has a long term interest in the infrastructure, but operates to 5 year control periods. How these incentives are aligned is key. The regulatory structure and approvals is also important and the industry should look at how the Network Code operates in practice, for example the Network Change and Vehicle Change processes – which various people felt is not fit for purpose on larger programmes such as the digital railway. We do need some direction and challenge from the top (whether that is GBR or Government) with incentives being aligned to deliver the strategic objective.
 
Learn lessons, share knowledge: ensure that lessons learned exercises are conducted within a culture that allows both positive and constructive feedback to be captured at the end of a project and delivered to the relevant teams. This is particularly in circumstances where there is no overlap between procurement and delivery/operational teams. Lessons learned should involve senior stakeholders within organisations so that continuous improvement is given the importance it should have within the organisation. Whilst many of the lessons learned and continuous improvement exercises feed into individual organisations and their quality management systems, there remain commercial barriers to collaboration on lessons learned between organisations, largely due to the competitive nature of the market. Knowledge and best practice should not just happen between teams but also between levels of seniority ensuring that the next generation of delivery leads get the benefit of what has been learned from past projects and can build on it as they progress through organisations.
 
How do you measure success of a project?: it is important to measure the success of any strategic project but setting the criteria and tools to measure such success can be a challenge in itself. In particular, different stakeholders have different objectives, and it isn't always clear when the success should be measured (on delivery? after a period of operations? or at a different point in time?). However, the core objectives of any project need to be agreed in advance, and there must be robust governance and accountability for progress against those goals. The success of a project is also influenced by a clear strategic goal, and with an ambitious project such as delivering digital signalling, there is consensus amongst many rail professionals that the collective ambition might only be achievable if legislation is put in place to direct the industry and set clear delivery timelines.
 
Make it compulsory: if something is so important, then you have to consider mandating/legislating for it – and as a result imposing an end date "or else" position.  Our collective energy should be totally focused on delivery of the identified project outcome and not on debates along the way. It is worth noting that On-Train Monitor Recording equipment and Train Protection and Warning Systems were fitted in a short space of time because it was mandated, and the industry delivered. The feeling is that a clear regulatory mandate will set in train investment in skills and priority of funding and bring stakeholders together to deliver critical projects in partnership.
It was fascinating to think about what a strategic project in the rail industry looks like: from the design phase, through approvals, during the life of a project, examining what success looks like and how we learn lessons from previous projects to feed into new projects. It was clear that there was frustration in the room with current processes and by the stasis that the rail reform agenda has created. With an election on the horizon, that is unlikely to be relieved any time soon. However, there was passion shown by all who attended to make a difference and with some political will, we are hopeful that the industry can get on track soon.
© Stephenson Harwood LLP 2023. Information contained on this page is current as at the date of first publication and is for general information only. It is not intended to provide legal advice.