Top 10 takeaways from our top table dinner: Williams-Shapps from report to implementation: modernising the railway and delivering decarbonisation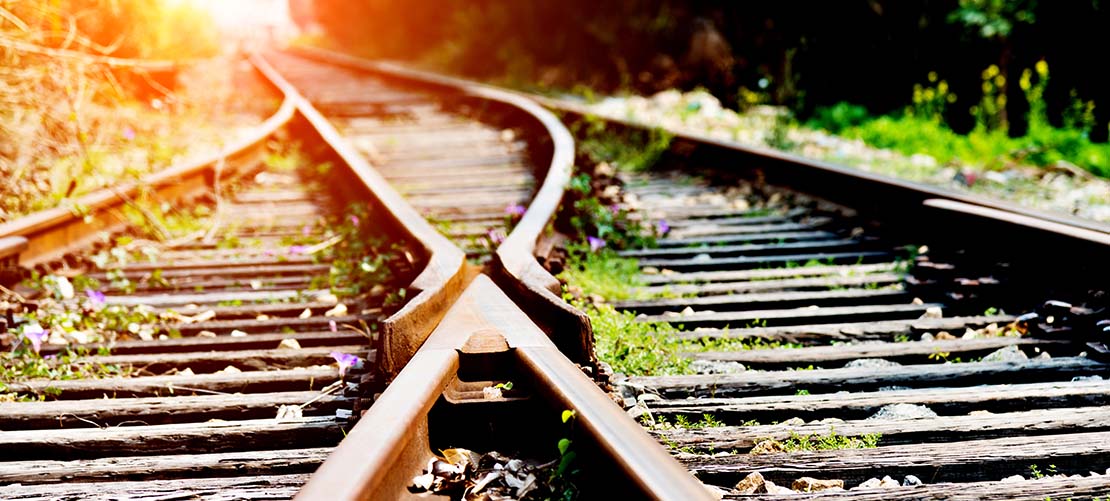 The second in our series of top table dinners on delivering the Williams-Shapps Plan for Rail was hosted by Stephenson Harwood LLP and SNC-Lavalin Atkins on 24 November 2021. We were delighted to be joined by Ruth Humphrey from Siemens Mobility as our keynote speaker, who talked passionately about rail's role in delivering decarbonisation, the need to convert cross-industry discussion into action and her thoughts on the questions for discussion on each of the tables over dinner.
Those thoughts didn't give everything away and sparked fantastic debate over dinner and resulted in interesting feedback from each of the tables. Here are our top 10 takeaways:
Top-down leadership and implementation: Put simply, government needs to put its money where its mouth is. It cannot simply set out its net zero vision for the future and hope others will deliver. It needs to be directly involved in policy implementation and commit the financial support to achieve its objectives. This is not without its difficulties: the industry perceives an ongoing battle between Treasury and the Department for Transport (DfT) in relation to industry cost savings – and decarbonisation may actually need more money to deliver. A choice needs to be made about what is most important, whilst recognising that cost-efficiency is key. Perhaps understandably, there is also a perceived internal struggle within DfT about which mode(s) of transport receive available funding, which can sometimes result in siloed working and mixed messaging when it comes to decarbonisation commitments.
 
Future generations: To many, decarbonisation may not seem like a burning issue now. But how long before it is too late and we end up dealing with the expensive consequences rather than preventing the cause? This is something the industry's people of the future deeply care about. It is clearly needed for the planet as a whole; it is also needed to attract people with the right skillsets into the industry. We should not be scared of looking at best practice elsewhere and recruiting those with transferrable skills into the industry. Teenagers care about this – we need to care as much too for their futures as much as ours.
 
Convert intellectualising into action: There has been plenty of discussion about delivering the Williams-Shapps Plan and the central role decarbonisation plays in it. As an industry, it's great to be thinking about where we want to get to, but it's time to stop thinking and start doing, with concrete actions needed to deliver the outcomes. The Whole Industry Strategic Plan (WISP) may provide more guidance about what we need to do and by when, but it will be a strategy and we need to get to the next level of detail and start doing the do. Once the WISP is finally published will the industry actually follow it or will it be a nice piece of paper that sits on the shelf? The WISP needs to guide and set targets and deadlines.
 
Let's not be afraid of profit: Profit is often seen as a dirty word. It isn't. Profit offers appropriate rewards for bringing ideas, investment, ways of working and other expertise to the table. If the private sector offers any of these, it needs to be appropriately rewarded – this isn't charity – and this will be a virtuous circle as more ideas and innovation are brought to the table. It's competition, risk and reward working in practice. That balance between risk and reward is an important one – ensuring the person(s) best placed to manage risk do so and are appropriately rewarded.
 
Not much slack in the system: The industry is being asked to do a lot across a wide range of areas with the aspirations set out in the Williams-Shapps Plan, whilst collaboratively continuing to operate a safe and reliable railway each day for customers. Cost pressures have already resulted in the tightening of belts and there is very little remaining capacity available to focus on the challenges posed by decarbonisation. The DfT needs to recognise this and provide cross-industry support to allow the much-needed focus in this area.
 
Electrification: Whilst news about HS2 dominated the headlines, attendees recognised some of the positive messages about investment and electrification in the Integrated Rail Plan recently published by the government. Electrification is seen as completely necessary to reach net zero targets – and a targeted, strategic approach needs to be adopted to generate the maximum benefits. Trust between Treasury and DfT was perceived to have been broken as a result of the Great Western Main Line electrification and confidence needs to be rebuilt to demonstrate that it is economical. This will be a key challenge for Great British Railways as it takes on more responsibility for the railway – including from Network Rail and the DfT, from where some of the trust issues have emerged. Examples were given of how it seems to be working well in Scotland, with its rolling electrification programme and how the costs of that are now comparable with European counterparts. Good practice should be rolled out across the wider network, having the advantage of offering more certainty to the supply chain and allowing investments to be made in training.
 
Alternative technologies: The overwhelming view of those in the room was that alternative technologies such as battery power and hydrogen absolutely have a role to play in decarbonising the railway. Consideration needs to be given to how to commercialise hydrogen production at scale as currently there are challenges about how green and cost-efficient it is. Electrification will never be economical in areas where there are low service frequencies, or not possible in other areas due to the design of the existing railway. The industry needs to be smart about when and where to deploy these alternatives and there needs to be whole-industry alignment – including rolling stock deployment and cascade strategies as well. Importantly, consideration should also be given to whether infrastructure modifications (e.g. straightening sections of curve track) may enable alternative technologies to be more widely used.
 
Carrot and the stick: Decarbonisation of the rail industry needs to be seen in the context of the wider transport proposition. Yes, rail is more carbon-friendly than other modes, but it still has its individual role to play, and needs to be considered in the context of the wider end-to-end journey which is what the customer wants. If the government is truly targeting net zero, as well as making rail more attractive to customers, other modes need to be made less attractive. Road charging was seen as almost inevitable – and will form a core part of a multi-modal strategy, which needs to see more freight operating on the railway network.  Freight, in particular, offers a real opportunity to move the decarbonisation needle in terms of making use of the current spare capacity on the network due to COVID-related passenger service reductions.  Freight operators have proved nimble and adept at taking advantage of opportunities but are more expensive compared with road haulier options, notwithstanding that they have spare capacity in terms of available drivers and vehicles.
 
Funding models: There was broad consensus that the 5-year Control Period funding model for the industry needs to shift to offer more certainty and consistency, even if political winds change direction or if governments change. Asset lives are typically much longer than 5 years and a whole-life approach to asset construction, operation and maintenance necessitates a longer term view than simply focusing on the significant up-front costs. There is plenty of appetite from investors to provide funding in this area – and with the public funding cost challenge, there is likely to be appetite to encourage third party investment in decarbonisation initiatives. Careful consideration needs to be given to truly encouraging investment and innovation. It may be worth revisiting "market-led proposals" with a more practical approach in mind: we need to encourage and reward good ideas, rather than borrow and compete them in the market.
 
What is the value?: The industry needs to speak up for itself and make clear the value in getting decarbonisation priorities and investment right – and that needs to start now. What are the costs and benefits of implementing decarbonisation initiatives? What are the consequences if we wait too long? What is the value being delivered? That may seem obvious but is often difficult to articulate in a way that government business case processes understand. That discussion and advocacy must start now.
Please keep an eye on your inbox for your invitation to the next top table dinner early in 2022 on the customer proposition anticipated in the Williams-Shapps Plan for Rail. We look forward to seeing you there.
© Stephenson Harwood LLP 2023. Information contained on this page is current as at the date of first publication and is for general information only. It is not intended to provide legal advice.