Top table dinner: Williams-Shapps from report to implementation: Structural reform – what does it mean?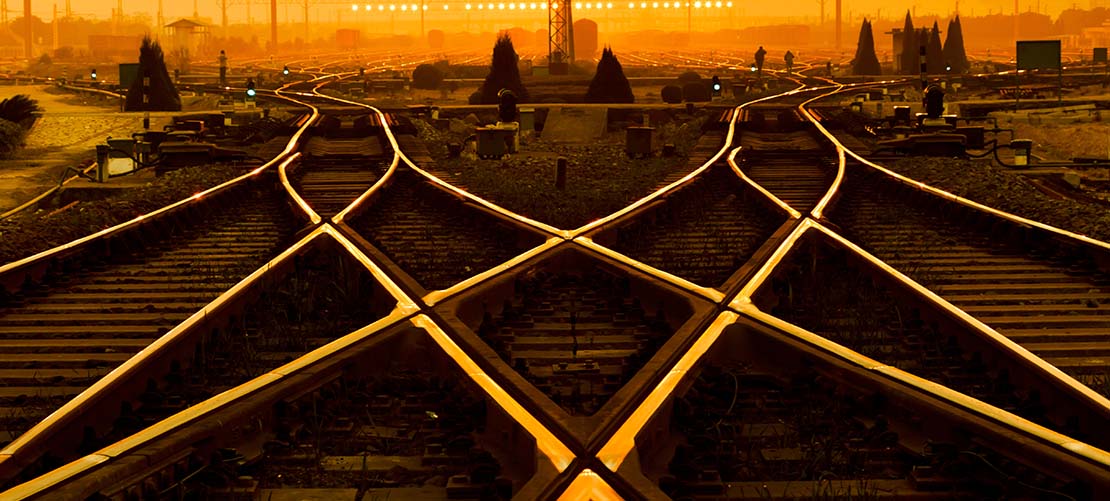 Stephenson Harwood LLP and SNC-Lavalin Atkins were delighted to host Rufus Boyd, Programme Director Passenger & Freight Services at Great British Railways (GBR) Transition Team for our top table dinner on 19 October 2021 debating the key issues on delivery of the Williams-Shapps Plan for Rail (the Williams-Shapps Plan).
It was fantastic to see so many people in real life and not on a video call after so long. Thank you to all of those who were able to join us and contribute to the discussion. For those who weren't, there will be other opportunities – and check out the bottom of this page for details of the next top table dinner in this series.
There was plenty of lively debate and discussion on the topic of delivering the structural reform contemplated in the Williams-Shapps Plan – too much to include everything here. Our top ten messages from the discussions were:
If change was important before COVID, it is vital now: pre-pandemic, the industry was already considering how it could serve its passenger and freight customers better, in a more cost effective way. Let's not forget the Williams Review was established in September 2018, well before lockdowns, vaccines and face masks became topics of conversation. Whilst radical change often comes in 25-30 year cycles, COVID-19 has challenged fundamental assumptions of the industry, emphasised the need for change even more and has accelerated its pace. The return to rail looks very different than the early-2020 railway, with the leisure market recovering far more quickly than the commuter market – at points exceeding pre-pandemic leisure usage. The freight market continues to be a key element of supply chains in a post-pandemic/post-Brexit world. Rail is behind the curve as the country moves out of the pandemic: National Express has reported 83% of pre-pandemic passenger numbers for its coach services, with rail at 65%, made more difficult by new competition of working from home.

 
With significant taxpayer support of the industry over the past 18 months, resources are now scarce. The industry will need to do more with less and achieve industry cost savings of £1.5 billion a year to help balance the books, whilst also delivering a better customer experience. What really are the existing "unnecessary" costs? Might there be opportunities to more effectively use existing assets to generate industry revenue? For example, there may be potential for GBR to re-examine its real estate policy to identify potential revenue schemes, such as using parts of its estate for solar or wind energy projects or identifying potential for telecoms/electrical cable to be laid alongside track. This could, in turn, reduce public funding requirements. Expectations of GBR are high, complicated by the forthcoming Spending Review which is anticipated to require difficult decisions to be made on rail spending and investment. All of this needs to be built into the future structure of GBR - much will depend on GBR's final funding structure and to what extent it is dependent on Government funding and what extent it can raise – and keep – its own funds. 

Let's not throw away the good stuff: there have been a lot of positives coming out of privatisation – in particular the private sector involvement in operations, investment and rolling stock procurement/financing. Private sector pressures and commerciality have driven innovation, an entrepreneurial spirit and real customer benefits. We need to ensure that this is not lost in the new structure, particularly where innovation will be needed to maximise revenue as we recover from the pandemic. The new world needs to leverage the best bits on offer from the private sector: innovation, commerciality, investment – whilst recognising shareholder discipline and a need to deliver a reasonable return in exchange for what the private sector brings to the table.

Engagement with the industry needs to improve: there is a lot of change coming down the line and whilst the industry knows it is approaching, to date there has been little interface and/or meaningful engagement with the industry. Engagement should be a meaningful consultation with an opportunity for the industry to influence the eventual outcome. Elements of the industry feel like the Emergency Recovery Measures Agreements (ERMAs) and National Rail Contracts (NRCs) were "done" to the industry and there is therefore little trust or excitement about the new Passenger Services Contracts (PSCs) in particular. Whilst the NRCs and – perhaps – PSCs offer a degree of stability to the industry after the pandemic, they could stifle innovation and much more needs to be done to make them attractive to both existing industry participants and potential newcomers: the industry cannot operate on goodwill forever. There needs to be confidence in the forward pipeline for the whole of the supply chain.
 
References were made to the Whole Industry Strategic Plan (WISP) but more needs to be done to engage with the industry – including the supply chain – to make sure that these 30-year plans are grounded in reality and are achievable. At the moment, it feels like WISP discussions are happening in secret behind closed doors with only a small number of people involved: there has not been widespread engagement on key decisions that will impact the industry for decades to come.

Mandate for change and accountability is not currently clear: GBR is currently in a transition team – which only has a bare bones of temporary staff. Legislation will be needed to place GBR on a statutory footing and enable it to grasp the challenges – there are no guarantees about what might emerge from the legislative process or when that might happen. Until then, the Department for Transport (DfT) will need to exercise the powers it already has to facilitate change, which risks stagnation and unclear lines of accountability. We understand that the GBR organisation will ramp up in stages from November this year and then in the next financial year and will be looking for a more permanent team. Where the mandate for change currently sits between GBR and DfT in particular is not clear. Who will be leading the charge? When will the necessary legislation happen? What are the accountability lines? Who will lead the GBR organisation through the next 5, 10, 15 years? Without knowing this, it is difficult for the industry to meaningfully engage with the right people to make the change happen.

A cultural shift is required: papers and plans can be written; cultural change is harder to achieve. But cultural change is what is needed to deliver what the Williams-Shapps Plan promises. Actual legal change is needed, including what needs to go before Parliament – but this is just the starting point. Reform must be more than just swapping the names of entities, changing the organisational flow chart or moving groups of people from one organisation to another – ingrained behaviours will simply move with teams. Reform needs to start from the very top, with leadership of GBR that is also seen to be leading the industry – this could be difficult until GBR has the statutory powers and the roles of the DfT, Office of Rail and Road and Network Rail (NR) are fully clarified. True cultural shift may not happen unless fresh ideas are implemented.
 
An injection of talent and ideas from other industries should be considered, whilst making sure the best talent already in the industry is retained, incentivised and challenged – offering a real and lasting career in the industry and embracing diversity as another way of generating fresh ideas. This is particularly true of the prevailing cultures within the DfT and NR – which will also need to change if delivery of the Williams-Shapps Plan is to be successful. Collaboration, for example, needs to go both ways – it isn't always about one industry party foregoing its own interests to the benefit of the dominant organisation. When things go wrong, GBR must be accountable, admit mistakes, commit to change and avoid the politics of blaming another or not taking responsibility.
 
Collaboration was a topic of considerable debate. Within the industry, it is often talked about and very rarely achieved. Think of Alliancing and the Rail Delivery Group – both of which were meant to create the environment for collaboration. It will be important to define what collaboration is – what does it look like, how can it be achieved and what are the incentives? Is there the capacity and desire within GBR and the DfT to make "deals" happen which benefit the whole of the industry?

"Imagine" the end state: any change from one state to another is never going to be easy and it is often a good idea to think about where we want to end up and then work backwards as to how to achieve that. This may take some time and there will be near-term wins such as in the ticketing retail/fares sphere, but understanding what the destination is will help with defining the direction and speed of travel. Roles, responsibilities and accountabilities need to be clearly defined. Governance processes and approvals stages need to be clearly understandable to everyone in the industry: who will be responsible and accountable in the end state and how do we get there? The industry has changed before – privatisation being a key change – and we need to learn from those past experiences.

There is a tension between central and regional issues: closely linked with the above is devolution, local accountability and how that fits in with the roles, responsibilities, accountabilities and governance of GBR and the wider industry. The Williams-Shapps Plan mentions that existing devolved bodies are intended to retain their existing powers – but there seems to be an inconsistency here with the broader reform programme. We assume that GBR will see a return to a centralised approach to planning and managing the railways on a whole-system basis. However, there are also regional transport bodies that will wish to have an influence on the structure and operation of GBR and ensure their existing responsibilities in this area are respected: rail transport is front page news and can drive voting decisions at elections. GBR itself is intended to be a regionally led body – how will that work with a whole-system approach? It will be important to define how these tensions will be resolved and have a clear understanding of what is expected from the relevant parts of the industry to make this work. Who will be holding who to account – and where in reality are those lines of accountability and decision-making?

Adversarial contracts should be no more: strong messages from the room were that adversarial contracts – such as the "schedule 4 and schedule 8" regimes in track access agreements – should come to an end with the industry working better together. However, this was also met with a degree of scepticism – if this happens, how will accountability between track operations, train operations and the ultimate customer be ensured? The outcomes not only need to be reflected in the PSCs, but also in wider contractual, behavioural and other arrangements. Contract management of the PSCs will also need to be an area of focus for better behaviours – often better outcomes can be delivered through a more collaborative approach, rather than managing by the letter of the contract, which we sometimes see. These are good examples of the cultural shift required.

Rolling stock strategy needs to be considered: one of the successes of privatisation is the prevalence of new rolling stock and the innovative financing structures that this has brought about, as well as the vast customer benefits. Certainty is needed so that this can continue. There is some confusion around what is happening (if anything) on rolling stock strategy as part of the new structure. Who will be responsible for procuring and financing rolling stock? How can this be best managed and incentivised in the new structure? Will this lead to a centralised rolling stock strategy – with rolling stock procured and financed by DfT or GBR – or will operators take the lead given their proximity to the end user? More clarity is needed in this area.

Net Zero/Integrated Transport: if the country is to reach its Net Zero targets, then rail has to be part of a national integrated transport policy and not viewed as something "separate". GBR will also need to work closely with local communities, bus companies and regional transport authorities on the "last mile" element of travel to encourage people back onto the rail and away from roads.
Speaking of Net Zero and decarbonisation, the next in our series of top table dinners is being held on Wednesday 24 November 2021, shortly after COP26 concludes, This will offer one of the first opportunities for the industry to get together to consider delivering the Williams-Shapps Plan's aspirations on decarbonisation in light of the outcomes of the conference. Please keep an eye out in your inbox for the invitation and RSVP early to secure your place.
Early next year, the third in this series of top table dinners will focus on delivery of the customer proposition anticipated in the Williams-Shapps Plan.
Please also check out the new Stephenson Harwood rail hub for all of the latest insights from the Stephenson Harwood rail ream.
© Stephenson Harwood LLP 2023. Information contained on this page is current as at the date of first publication and is for general information only. It is not intended to provide legal advice.