Who is the future customer of the railway? Top 10 takeaways from our top table dinner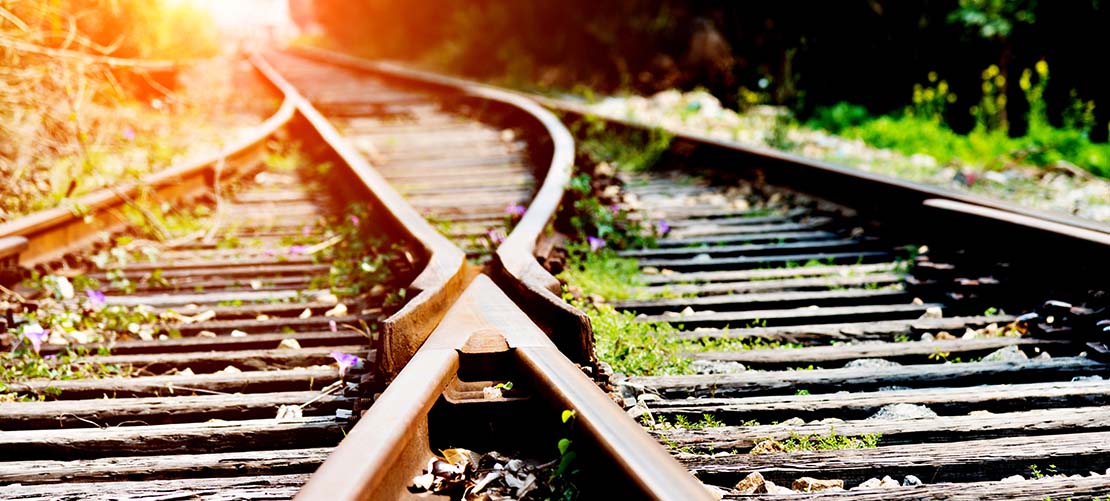 Who is the future customer of the railway? That was the question posed to a room full of railway professionals on Wednesday 6 April 2022 at the latest in our series of top table dinners co-hosted by Stephenson Harwood and SNC Lavalin Atkins. David Horne, Managing Director of London & North Eastern Railway, kindly delivered a few thoughts pre-dinner, noting that latest figures show that LNER is at 110% of pre-COVID passenger numbers. So LNER is definitely doing something right.
As always, there was lively debate around the tables and a few unplanned diversions onto wider issues affecting today's railway. We were delighted to see more than 40% of people in the room were women. And the answer to the question: who is the future customer of the railway? Keep reading below to find out.
Untapped potential: Some interesting statistics were discussed: just 11% of the population regularly use rail and of those that do, 70% of journeys are made by the top 30% of earners. Attracting just a small proportion of new railway users will reap huge revenue benefits for the industry and fill empty seats. So how do you attract new customers to the industry? One, removing barriers – both ticket barriers and other hurdles to using the network (see "Accessibility" below). Two, focussing on making it easy for customers to use the railway when they have a choice (see "Discretionary customers" below).
 
"Selling" the industry: The NHS is a public good which taxpayers invest significant sums of money for the benefit of society. It is a vital part of our social infrastructure. In a different way, so too is rail and we need to be better at celebrating our achievements and highlighting the benefits, such as the contribution to sustainability. We need to be shouting about the benefits that a thriving rail network brings to the UK, including in terms of jobs – throughout the supply chain into local regions, communities: for example, the way the reopened Dartmoor line is helping connect areas in the south west. We need to mobilise our people as advocates for the industry and tap into their passion whilst giving them opportunity to thrive and advance. In order to do so, we need to ensure that the railway itself represents the communities it serves.
 
Accessibility: By 2050, 1 in 5 people will live to 100. We have an ageing population, one that is more inclined to use the railway and one which we need to do better to attract. There are 14 million people with disabilities – including invisible disabilities – in the United Kingdom and whilst progress is being made – such as step-free access to stations and train accessibility – it is often slow. For many this means it is impossible to use the railway. More consideration must be given to making the passenger experience more dementia and autism-friendly, such as greater training for rail staff so that they can provide assistance and support. Train and station design might also be reviewed to see what more can be done above and beyond regulatory obligations.The issue for the industry is that the current contractual structure does not incentivise innovation because the performance fee element is low and so many factors contribute to it.
 
Discretionary customers: What can we do to make rail competitive with other modes of transport? How do we encourage people to use the railway over planes or their own cars? The traditional season ticket is no more for many pre-pandemic passengers and so there's a big gap to fill. So there needs to be a focus on the discretionary passenger – those who have a choice about how they get from A to B. How do we make sure that rail is customer-centric and attractive? For example, can we make rail travel attractive to families through flexibility, pricing and ensuring that seat reservations together are honoured? We mentioned "untapped potential" above - 34% of people who currently travel by plane or car say that they would consider travelling by rail instead. Attracting some of these to rail will deliver more revenue and makes the railway better value for money. We need to put ourselves in the shoes of our customers – we might be anxious about whether a seat will be available; we may be worried about the impact of disruption and whether the railway will look after us if things go wrong; we may be concerned that there will be noisy or anti-social passengers, whether that be stag dos or crying children running around the carriage. Different people have different needs – a one size fits all approach will not work. Can technology be harnessed to make the customer experience better?
 
Integration: It is critical that the industry stops viewing passenger rail services in isolation from other forms of public transport. What does the customer ultimately want? It isn't to get a bus to the station to get the train to a city to take the metro to dinner with friends. It's about getting to dinner with friends. Rail cannot see itself in isolation. Although rail remains an efficient means of point-to-point transport, one of the major turn–offs for passengers is the onward journey to their final destination. Passenger rail needs to reconceptualise itself to provide connected journeys, including teaming up with bus operators and looking at alternative means of travel such as bicycle and scooter hire. There is also a need to review options for cars - including parking, charging points and opportunities with car clubs- for rural locations where public transport options are more limited. Some notion of "through ticketing" or "through pricing" would help here, offering a one stop price that covers the passenger journey from end-to-end.
 
Treasury: The current strains on the public purse means that there is too much of a focus on cost and not enough on what the rail industry brings to the UK. Treasury may well disagree, but cost-cutting may mean disregarding revenue-generating opportunities. If only 11% of the UK population regularly use rail, then the remaining 89% of the population need to understand why the cost is a good use of their public money. The establishment of Great British Railways (GBR) and the accompanying "reset" of the rail industry offers an opportunity to do precisely this and consideration should be given to a marketing campaign to reboot pride in rail. It also offers an opportunity to make the maintenance and construction of infrastructure more efficient and cost effective – media reports of cost-overruns and late delivery damage the public's perception of the value of rail. Value for money doesn't always mean the cheapest. It is about the return on investment and sometimes a small amount of extra cost can deliver disproportionate more revenue – and this is value for money. Unfortunately, the current contracts simply don't incentivise revenue generation which is seen as a barrier.
 
Local authorities and devolution: Local authorities have a number of distinct interests in the railway. There may be new projects in their areas which can be used to promote wider societal benefits. Examples were given of the Northern Line extension to Battersea, largely funded by housing regeneration in the area, as well as enhancements at Twickenham station funded by an oversite housing development. On a smaller level, there will be opportunities to repurpose existing railway assets for community uses – such as unused space at stations. Local authorities will have a distinct interest in this. Network Rail has traditionally been seen as a service provider of a railway network – in future, there may be other hats which Network Rail need to wear – property developer and local authority partner. Whilst it will depend on the authority in question, it may be appropriate to offer influence in specifying and managing services – Greater Manchester and the Liverpool region being seen as prime examples of where this could work. With great power comes great responsibility and there needs to be accountability whilst, wherever possible, keeping politics out of rail.
 
Department for Transport: Just what will the role of the DfT be in the GBR world? On the face of the Williams-Shapps Plan for Rail, minimal. If this creates a disconnect between politics and operations, it could be a very good thing. Attendees generally took the view that whilst they could understand micromanagement from the DfT during the pandemic, this is not a healthy model for the industry going forward. It stifles innovation which is what the private sector can bring to the table. It should not simply be a box ticking exercise – if it becomes this, we risk losing good people from the industry as they look for more exciting roles elsewhere. In the meantime, as we transition to the GBR world, we risk land grab as individuals make decisions which work best for them – rather than the railway – in the medium to long term. Where do DfT team members sit in the new world? This is a once in a generation opportunity for railway reform which the industry needs to grab.
 
Freight: 14 trains a day transport wood pellets to Drax power station adjacent to the East Coast Main Line. The railway transports bottle tops to a soft drink processing plant in Wakefield – without which caffeine lovers would be deprived of their pick-me-ups. The pandemic really highlighted the importance of rail freight in supply chain management and transporting goods across the country. Freight is an important customer of the railway, yet it often remains the forgotten step-child. Of course, it also has an important role to play in decarbonising the economy, with freight operators being particularly keen on further electrification. Critical for freight's success is access to the network and this needs to be protected in the GBR world which, at times, appears like it will be DfT-"franchise"-centric. The current reduced passenger demand allows freight more opportunity to utilise the slack but there is a risk that when passenger numbers increase and the passenger timetable is adjusted accordingly, then freight will be the loser. This needs to be avoided at all costs as rail freight generates many benefits for Great Britain.
 
Funding: There has been a lot of talk about encouraging private investment within the rail industry. This is already present within the freight sector where operators are not subsidised, but for investment to be made in passenger services, investors have to be allowed to make a commercially reasonable return. This may not be aligned with the rate at which government could itself borrow money to fund investments – but a longer term view needs to be taken. GBR should consider opportunities for development and investment within the infrastructure estate. The Passenger Service Contracts also need to allow scope for innovation and service development in return for a reasonable share of any profits derived, but this will necessitate giving passenger operators freedom to innovate rather than micro-managing performance.
GBR represents a meaningful opportunity to reset and decentralise the rail industry's decision-making and governance processes. It also offers opportunities to simplify supply chain contracts, join up regional needs and improve data gathering and monitoring. However questions remain about funding and whether there is a political will to instigate meaningful change.
© Stephenson Harwood LLP 2023. Information contained on this page is current as at the date of first publication and is for general information only. It is not intended to provide legal advice.