Williams and the pandemic: what next for the railway?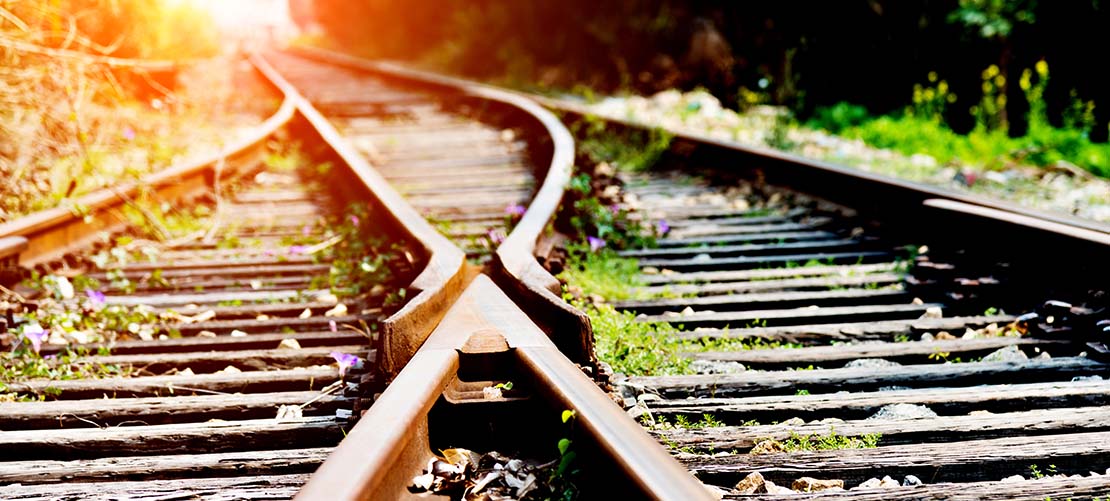 Keith Williams: remember him? These days he may be best known for being interim executive Chairman of Royal Mail, responsible for modernising the 500-year old postal system.
Keith Williams: remember him? These days he may be best known for being interim executive Chairman of Royal Mail, responsible for modernising the 500-year old postal system. Whilst 2019 may seem like 500 years ago for those living through the pandemic, it was also when Williams' "root and branch" review of the railway (the Review) had been expected to be published. For obvious reasons this was delayed, but news reports over the Christmas period suggest it may be published shortly.
Events have overtaken the world in which the Review was commissioned. With passenger numbers being decimated by the pandemic, 2020 saw the majority of train operators move onto Emergency Measures Agreements (EMAs) and then Emergency Recovery Measures Agreements (ERMAs). The government took on both cost and revenue risk for the duration of the EMAs/ERMAs and train operators were paid a small margin, partly driven by operational performance. A series of future interim direct awards are proposed by the government, which are intended to be "National Rail Concession Contracts", then followed by the new world of competed "Passenger Service Contracts".
Concessions. Where have we heard that before? Yes, it's what Transport for London (TfL) does for London Overground and TfL Rail services. It's also something that the Review was widely expected to recommend. Passenger Service Contracts assume there will be passengers wanting to use the railway – and it has been acknowledged that it will take time for passenger numbers to return to pre-pandemic levels. What other messages were we expecting from the Review and how might they play out in the post-Covid world we hope to find ourselves in?
Key themes from Review submissions
So what themes were emerging from submissions to the Review? And how practical might they be in the new world? In this piece, we take a look at the following themes:
A link to our May 2019 article summarising some of the key themes from submissions to the Review can be found here.
Risk and reward
What was the issue?: One of the loudest messages emerging from submissions to the Review was a need to revisit the risk/reward franchise profile. There was a feeling that over time, too much risk had been pushed onto the private sector, leading to more expensive bids and more failing franchises, with margins consistently and unsustainably being pushed downwards. Bidders were expected to project revenue many years into the future, with only a limited ability to revisit those projections if the world changed.
How does it look in a post-Covid world?: Risk is worth considering in two baskets: revenue risk and cost risk. The Review was expected to recommend the government taking revenue risk – and this is what has already happened in the EMAs/ERMAs. With passenger numbers likely to take some time to recover, operators are not best placed to manage this extraneous risk, although we might expect to see some revenue maximisation incentives. The green shoots of 43% of "normal" passenger numbers we saw during the brief period of respite in August/September 2020, contrasted with passenger services anticipated to be halved during lockdown 3.0 to better match demand is reflective of the volatility we have seen.
In terms of cost risks, arguably some – but by no means all – of those will be within the management and control of the operator. There may be greater scope for the operator to take some risk in this area – much like the TfL model. However, there will need to be some acknowledgment that not all costs are controllable: pensions being an area where there has been the high-profile rail franchising litigation on this topic. With the taxpayer support made available to the industry during the pandemic, we are likely to see much more attention from government – and Treasury in particular – on cost cutting. This will no doubt factor into the future National Rail Concession Contracts and Passenger Services Contracts.
Ticketing reform
What was the issue?: Almost universally, respondents championed the need for ticketing and fares reform. The Rail Delivery Group (RDG) led the call for "easier fares for all" setting out proposals for what the ticketing system should be looking to deliver, as well as recommending a complete overhaul of the Ticketing and Settlement Agreement (TSA) which underpins the system. RDG argued that delivering fares more tailored to passenger needs would likely drive greater confidence in the industry through the delivery of better value.
How does it look in a post-Covid world?: Now is the time for reform. There is a need to encourage people back to the railway to deliver decarbonisation of the economy. This is particularly where unhelpful government messaging during the pandemic suggested the railways were not safe, driving – if you'll pardon the pun – people to their cars. The industry – and Treasury in particular – should not be complacent and simply expect passengers to return when the world heads back towards normality. Work and commuting habits may well have changed forever. Fundamental reform of the ticketing system now to align with future travel aspirations and enable future innovation will ultimately maximise overall revenue in the "new normal".
Placing passengers at the heart of the industry
What was the issue?: One of the Review's stated aims was to make recommendations for a "customer-focused sustainable railway". In order to drive passenger confidence in the industry and the sense that it is delivering value for money, Williams identified higher levels of passenger satisfaction as a key objective. The outcome of the Review was eagerly awaited to identify how this would be achieved. The starting point clearly needs to be to be clear on what desirable behaviours passengers want, how they can be measured and then consider how best to incentivise operators to deliver them, recognising it takes time to change.
How does it look in a post-Covid world?: From the name of the "Passenger Service Contract" alone, it seems that DfT is aiming to emphasise the passenger. Of course, a label does not necessarily drive the right behaviours. As mentioned, the EMAs and ERMAs already saw a move towards reward by performance and it seems likely a similar approach will be adopted going forward. This seems consistent with the Review's expected outcomes – and a statement made by Williams himself at the time the EMAs were entered into further supports this. However, there is need for a degree of caution: private sector interest is still needed in railway delivery to make sure the best deal for the taxpayer is gained. A careful balance needs to be struck to make sure that operators are able to be appropriately rewarded for the delivery of rail services and risks assumed.
Competition
What was the issue?: Submissions to the Review suggested that competition in the long distance passenger market is the way forward. Multiple train operators on the same routes would compete within the market and that competition would drive better passenger outcomes. Those multiple operators would compete to acquire train paths on a long term basis.
How does it look in a post-Covid world?: Revenue is king. The pandemic has offered a once-in-a-lifetime opportunity to reform the system which needs to be seized. Competition within the market may still be a step too far and so we may not see it as an outcome of the post-Covid Williams world. Multiple train operators on the same route will reduce efficiencies that can be gained – for example – through having larger rolling stock fleets and staffing pools. This would increase costs with overall revenue uncertainty remaining, so this could now be less appealing.
A "guiding mind for the industry"
What was the issue?: Many submissions to the Review asked for an independent, coordinating, body for the industry. The intention was that the industry should speak with one voice, ending an internal blame game and working together for the benefit of the passenger. Track and train should work more closely together – more so than a number of alliances have delivered to date. Politics should be left out of important decision making insofar as possible, driving the need to move important railway decisions out of the DfT and to this new body.
How does it look in a post-Covid world?: This is an area where we might now see less ambition than when the Review was first commissioned. With passenger numbers – and associated revenue – crashing during the pandemic and uncertainty about if and when they might recover, together with the large taxpayer support offered, the Treasury now has a much keener interest. Politics have become even more important. Quite often, with "interest" we see "control" and there may well be greater reluctance to pass many of the guiding mind powers from the DfT to a new industry body. Network Rail – mooted by some as becoming that "guiding mind" – is of course already heavily under the control of the public sector, so this might still be an option. That said, many in the industry have questioned whether it is appropriate for Network Rail to be that guiding mind given its broader role in the railway and the existing arrangements it already has in place.
Devolution
What was the issue?: Devolution of decision-making powers from the DfT to local authorities was a further key theme. The principle behind this was ensuring decisions on railway services were being made closer to where the impact would be felt. TfL in particular suggested that local stopping services around the capital should be placed within its control, as well as track and station transfer of particular routes. This was not only a London-issue, with other local authorities such as the West Yorkshire Combined Authority calling for more devolution.
How does that look in a post-Covid world?: The government has publicly committed to a "levelling up" agenda with a view to remedying perceived geographic inequalities. Devolution may well form part of this agenda provided efficiencies are found in the way services are delivered. In Wales, we will see services being managed by a publicly-owned company from next month. There remains an important role for the private sector in operating services although we might reasonably expect to see more influence in setting what those services look like.
So what does reform look like?
Our predictions of key outcomes from Williams in the post-Covid world are:
acceptance of the need to move towards a more concession-style model, with the government assuming revenue risk and operators being incentivised by tangible performance-based outcomes. This is likely to lead to higher margins being required with the associated uncertainties affecting performance;
ticketing reform in some guise – although whether it will be the much-needed fundamental reform will very much depend upon whether Treasury accepts that travel patterns will fundamentally change as a result of the pandemic. This could range from a few tweaks around the edges to make it look like there has been reform, such as something on part time season tickets, all the way through to tearing up the fares system and rewriting the TSA;
warm words about putting passengers first, with financial incentives and lots of contract drafting intended to incentivise operators to deliver particular outcomes which the DfT thinks passengers are looking for; and
more local involvement in the specification and management of rail operations contracts as part of the "levelling up" agenda.
It is worth saying that these are simply our best guesses from the themes submitted to the Review and the direction of travel we seem to be heading in as a result of the pandemic. Hopefully there is now a light at the end of the tunnel on the future shape of the industry and that light isn't a locomotive bearing down upon us at speed. Only time will tell. Let's hope we see the outcome of the Review soon.
© Stephenson Harwood LLP 2023. Information contained on this page is current as at the date of first publication and is for general information only. It is not intended to provide legal advice.