Williams-Shapps: delivering the future railway - How do we modernise the railway and deliver decarbonisation?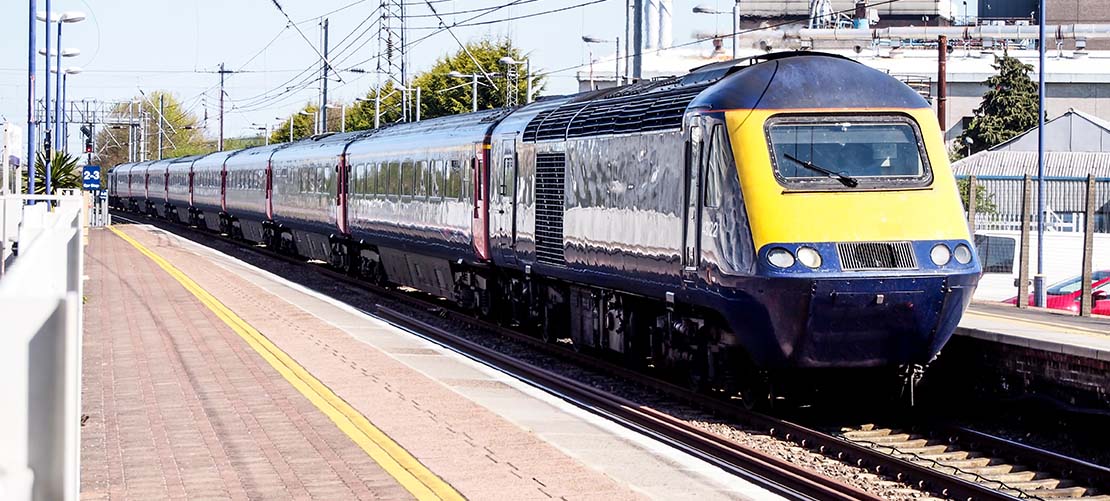 This article is the fourth in a series of five articles by the Stephenson Harwood Rail team looking at the Williams-Shapps Plan for the rail industry and what implementation of that plan could look like.
The Government has consistently made clear that it sees the rail industry as a key plank for delivering on its obligations under the 2015 Paris Agreement as it seeks to reduce the country's greenhouse gas emissions by 100% – relative to 1990 levels – by 2050.  To achieve this aim, the Department for Transport has already challenged the rail industry to remove all diesel only-trains from the network by 2040. The Rail Industry Decarbonisation Taskforce – supported by the Rail Safety and Standards Board (RSSB) – has been set up and in July 2019 reported on ways of achieving decarbonisation in the fields of traction, infrastructure and property. 
It is unsurprising, then, to see the Williams-Shapps Plan for Rail (the Williams-Shapps Plan) expand on these aims and objectives while also making clear that zero carbon trains go hand-in-hand with a modern, improved experience for both freight and passenger railway users.
Commitment 52
Rail "is the only form of transport currently capable of moving both people and heavy goods in a zero-carbon way." Stark words from the Williams-Shapps Plan.
Decarbonisation features prominently in one of the 10 outcomes forming part of the shared vision for the railway, with rail forming the "backbone of a cleaner, greener, public transport network". Commitment 52 goes into a little more detail on how this is to be achieved: electrification is seen as likely to be the main way of achieving decarbonisation, having other benefits such as improvement of air quality and reduction of noise pollution. Alternative technologies such as hydrogen and battery power also feature.
The Williams-Shapps Plan promises to grow rather than shrink the network through new lines, trains, services and electrification. However, it also makes repeated reference to the Government's bruising experience of the £800 million cost overruns on the Great Western electrification programme. Mindful of how the stop-start funding of British Rail led to uncertainty and an inability to plan investment activity, the Williams-Shapps Plan indicates that Great British Railway (GBR) will be funded via five-year settlements, much like the current 5-year Control Period funding cycle for Network Rail.
With such funding settlements – presumably – continuing to come from Government and therefore potentially subject to political pressures, without more detail we are struggling to see how GBR will be any different from Network Rail in this respect. The role of innovation features prominently in delivering change within the industry and to support the funding that is being made available. We suspect that environmental protection and pursuing the 2050 ambition will in some way form part of the statutory objectives for GBR.
Delivering electrification
As the House of Commons Transport Committee said in its most recent "Trains fit for the Future?" report, "the best way to deliver efficient and cost-effective electrification is to establish a rolling programme of electrification over the next 30 years". This has been the approach adopted in Scotland – with a rolling electrification programme forming a prominent part of the foreword to Transport Scotland's Rail Services Decarbonisation Action Plan. And, perhaps more importantly, this is what is happening on the ground.
Electrification remains expensive. A number of electrification infill projects are being considered, where relatively short stretches of track can be electrified to remove diesel services traversing over much longer distances "under the wires". Of course, this then has cost and rolling stock cascade implications for operators and ultimately GBR, particularly where additional rolling stock aligned with existing fleet strategies may not be readily available. This is a particular area where bringing together track and franchise passenger train under one organisation should deliver synergies and benefits, with both infrastructure and train operations costs and benefits – as well as the passenger perspective – being taken into account in delivering the future railway.
It will also be important for GBR to take into account the freight perspective as well – some of the infill projects will directly benefit the freight sector, over which GBR will not have such high levels of control. Equally, the perspective of non-franchise passenger operators and the impact on their businesses will need to form part of the calculation. We talked about some of the specific considerations relevant to these network users in the third piece in this series on delivering the Williams-Shapps Plan. All of this will need to combine if a decarbonised railway is to be delivered as planned.
Funding for electrification
All of this needs funding from somewhere – and one of the themes emerging post-pandemic has been the need for the industry to rely less on the taxpayer. This means that the drive for private investment to supplement state investment is only likely to increase as the Williams-Shapps Plan is delivered.
There are a number of possibilities here, not least through the Williams-Shapps Plan's own proposal to increase renewable power generation on the rail estate.  There may be scope here for energy providers to fund the installation of electrification works as part of wider projects to construct clean solar or wind power energy facilities on existing rail estate, with providers potentially being offered tax breaks in addition to the right to sell excess capacity to the National Grid. Such schemes could bring a "double win" for the decarbonisation agenda through both increasing clean power generation while reducing greenhouse gas emissions.
Batteries
The Williams-Shapps Plan recognises that electrification is not the only solution: battery and hydrogen power may be appropriate where electrification is not a cost-effective solution.  These alternative technologies are only likely to apply in specific areas and to specific types of service but as technology advances, so do the opportunities.
Rolling stock companies are already engaged in retrofit programmes for existing diesel units, including fitting filters to make diesel unit emissions "cleaner" and as we discuss below transforming diesel units into hydrogen or diesel-battery units. GBR will explore these alternative solutions where conventional electrification is unaffordable. This opens up opportunities for leasing companies to team with financial institutions keen to burnish their green credentials to fund such schemes. 
We know that there is plenty of appetite out there from financial institutions to improve their own green credentials. Some mortgage lenders, for example, are offering highly preferential interest rates for investing in energy efficient homes – and this extends to other assets and investments as well. We are seeing real appetite in green lending – and rail has the potential to become an integral part of the green agenda.
The Government's Brexit deal with the European Union also allows for the possibility of direct subsidies to be made to leasing companies and manufacturers for schemes aimed at fighting climate change and promoting secure, affordable environmental sustainability. As long as the subsidy recipient is not relieved from liabilities arising from its responsibilities as a polluter under English law, this could result in direct Governmental investment in facilities and schemes within the United Kingdom, including for factories and research facilities.
Hydrogen
Hydrogen often gets touted as a green solution, but the infrastructure costs of setting up the necessary storage and refuelling infrastructure are considerable and pose the same – if not greater – funding challenges as electrification. One of the difficulties of using hydrogen as a fuel source is you require a much larger volume of hydrogen to generate the same amount of energy as diesel. This can make it quite difficult to generate a positive business case – which will clearly be a factor that GBR needs to take into account both in its capacity as infrastructure manager and services procurer. Weighting will also need to be given to the environmental benefits delivered in making those key decisions for the future net zero railway.
However work continues apace and technology is continually developing – and where electrification is prohibitively expensive, there remains a case for hydrogen-fuelled trains. Let's not forget the depot infrastructure as well – and we know that RSSB has been considering the standards and frameworks needed for train depots to quickly and safely introduce hydrogen-powered trains onto the network. RSSB has also been looking at other obstacles to the introduction of hydrogen powered trains onto the network – for example, standards for the trains themselves, as well as the role and costs of trackside battery systems and hydrogen supply.
Rolling stock manufacturers are investing large sums of money in research and development in this area – and Alstom's Coradia iLint unit is an example of new build rolling stock powered by a hydrogen fuel cell. It is also possible to repurpose existing rolling stock, as has been proven in the United Kingdom with the HydroFLEX train delivered through an innovative partnership of Porterbrook and the University of Birmingham's Centre for Railway Research and Education. Efforts remain underway to ready this repurposed unit for commercial passenger service. This train is expected to be showcased at the COP26 Climate Change Conference in just over a month.
Alstom and Eversholt are also developing advanced hydrogen train technologies in Widnes. Tees Valley has been named by the government as the UK's first hydrogen transport hub. The UK is taking significant steps to be a pioneer in this growing area. Plenty of valuable research is already underway across the UK to help deliver the future railway envisaged by the Williams-Shapps Plan. In the GBR world, it will be important to ensure funding sources – including from Innovate UK – remain available to fund further hydrogen technology development to continue to improve the viability and cost-effectiveness of this traction energy source.
Freight
The increased role that rail freight has played in maintaining construction, food and medicine supply lines during the pandemic – such as through short term planning for additional rail services – is something that the Williams-Shapps Plan is keen to build on. Short infill electrification projects between ports and connection points, together with the promotion of increased freight connectivity and improved links to free ports are promoted as ways of making for cleaner and greener rail freight journeys. 
As freight is currently nine times more likely to be transported by road than by rail, there is a more fundamental "green win" here by simply encouraging companies to switch to freight trains instead given that they emit only 25% of the carbon of lorries. The Williams-Shapps Plan recognises that there are strategic ways of achieving this through improving timetabling and access to the network to increase rail freight capacity. This could include through more flexible use of train paths, simpler access charging and the use of longer term contracts to support investment by the largely private freight operators. Please also see our third piece in this series for our thoughts on how the Williams-Shapps Plan could impact freight businesses. In addition, GBR will be tasked with working closely with freight operators and suppliers rather than just thinking in terms of passenger services, meaning that there should be a more receptive ear for those freight operators seeking to press the case for the network to meet their needs. 
Passenger services
With the COVID-19 pandemic suppressing passenger demand and revenue risk passing back to the government, it is unsurprising that the Williams-Shapps Plan is keen on innovations aimed at getting people back onto trains and increasing revenue. Rail usage is nowhere near pre-pandemic levels, whereas car usage exceeds it. Fundamentally, enticing people out of their cars and onto the railway will drive broad and significant decarbonisation benefits.
Recent research published by the Rail Delivery Group shows that by the end of August 2021, passenger numbers were at about 62% of pre-pandemic levels, largely driven by leisure markets which were in some areas at more than 100% of the pre-pandemic position, no doubt fuelled by pent-up demand. Commuting was far behind – at about 35% and overall industry revenue dropped from £10bn to £1.9bn in the past two financial years.
This is clearly not sustainable from a taxpayer perspective, leading to speculation from across the industry that cuts are on the cards, which we seem to be seeing in recent timetable consultations such as by South Western Railway. Could the advent of GBR be the start of a new Beeching-style era? The Williams-Shapps Plan suggests not, which seems to align with decarbonisation, but no doubt there will be debates to come with Treasury.
The focus is very much on putting the passenger first and encouraging modal shift back to the railway and away from higher polluting transport modes. We explored ways of attracting passengers back to rail in the second piece in this series. New open access operator Lumo boldly claims to be seeking to attract people away from budget airlines and onto the train between London and Edinburgh. Don't forget that, as we discussed in the previous mailing in this series, in delivering the Williams-Shapps Plan, the important function offered by open access operators needs to be respected and protected.
Encouraging modal transfer could be achieved by making ticketing simpler and more reactive to passenger needs, such as truly flexible season tickets delivering good value for money, pay-as-you-go pricing and electronic ticketing. Schemes similar to Transport for London's Oyster scheme are held up as an example of bringing passenger experience and cost efficiency together and commentators have suggested that a similar scheme could be trialled on the wider network soon to be managed by GBR.
The Williams-Shapps Plan also has ambitions to integrate rail with bus, tram and cycling options to offer a more integrated and lined up travel experience. Some of this will be achieved through coordinating travel information – including via a one-stop app to be run by GBR – and the promotion of integrated ticketing options. There are, however, some tricky choices to be made by GBR.  For example, the Williams-Shapps Plan wants to make it easier to take bikes on trains, but this creates a potential tension with the rights of disabled passengers as on some trains the designated cycle areas are the same as those designated for wheelchair users. A very careful balancing exercise will need to be undertaken, whilst ensuring the fundamental right of passengers to be able to access and use the railway network is preserved.
GBR faces similar difficult choices when it comes to passenger comfort. While the Williams-Shapps Plan promises an end to hard seats in close configuration, no one wants to return to the days when overcrowded trains meant that even a hard seat was impossible to come by.  GBR will need to work closely with passenger operators to effect timetables and train unit configurations that offer the frequency and physical comfort to tempt people to use the train rather than their car, delivering benefits for the environment as well. This needs to be aligned with network capacity – one of the highly promoted benefits of better aligning track and train.
Conclusion
The Williams-Shapps Plan has clear and laudable ambitions to use the opportunity provided by the pandemic to deliver a better railway network that meets the needs of freight and passenger users whilst also meeting the United Kingdom's climate obligations. It remains to be seen how GBR will ultimately be established and funded and the final form of the legislation to introduce this step-change in thinking, there are clear opportunities for companies with an interest in green technology and environmental projects to get in on the ground floor here and now and influence how the future railway will be delivered.
© Stephenson Harwood LLP 2023. Information contained on this page is current as at the date of first publication and is for general information only. It is not intended to provide legal advice.