Williams-Shapps: delivering the future railway - Structural reform – what does it mean?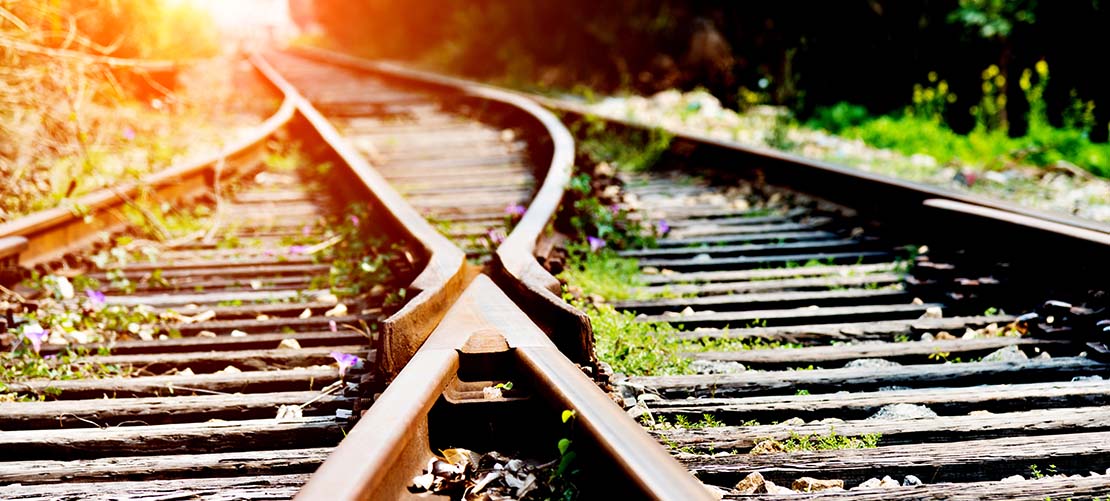 This article is the first in a series of five articles by the Stephenson Harwood Rail team looking at the Williams-Shapps Plan for the Rail industry and what implementation of that plan could look like.
"the fact that the structures within an industry which has many players, and the interfaces between those players, have not worked well in terms of securing co-operative effort at operational interfaces or active engagement in cross-industry activities which need to be undertaken for the common good."
This quote highlights one of the key messages emerging from the Williams-Shapps Plan for Rail (the Williams-Shapps Plan). Whilst the solution implemented at the time of privatisation – breaking British Rail into a number of pieces in order to foster competition and bring about efficiency – has driven an increase in passenger numbers and use of the network, there have also been unintended consequences. Fragmentation has arguably led to complex and often adversarial relationships between parts of the industry and this has sometimes made things more expensive to deliver, as well as diverting focus away from the customer; whether that be passenger or freight customer.
At the same time, the  Williams-Shapps Plan makes clear that we should not romanticise the nationalised era of British Rail, as years of nationalisation led to years of underfunding and underinvestment, the implication of which is that the "private bad, public good" attitude towards the railway should be treated with caution.
In fact, the quotation set out above is not from the Williams-Shapps Plan. It is from the McNulty report published in 2011. Seemingly, despite a decade having passed, the same problems persist. One of McNulty's solutions was the creation of the Rail Delivery Group (RDG), operated on behalf of the industry by Network Rail and train operators. The solution set out in the Williams-Shapps Plan is a new public body: Great British Railways (GBR). GBR will run and plan the rail network, own the infrastructure, receive fare revenue, set fares and timetables and generally bring the system under one accountable body to act as the guiding mind.
In this first thought piece from the Stephenson Harwood rail team on delivering and implementing the Williams-Shapps Plan, we consider:
What might structural reform might look like?
The possible roles and functions of GBR and associated drivers and challenges.
How GBR differs from what we have seen before and how the new vision for GBR can be delivered.
Hasn't all of this been said before?
The Williams-Shapps Plan makes clear that GBR won't be just a bigger Network Rail, specifically stating that "The government will require that Great British Railways be a new organisation, not bound by the cultures of approaches of Network Rail or any other existing organisation in the sector".
It is worth noting however, at the outset, that while the Williams-Shapps Plan is the "new kid on the block", much like one of the top songs from the band of a similar name, industry reform really is a case of "Step by Step". Since privatisation, there have been numerous reports and efforts at reform, and all of the predecessors were keen to point out where things were not working in the rail industry:
2011 
McNulty Report

"Realising the potential of rail": considering barriers to efficiency and improving value for money in the delivery of the railway.

2013 
Brown Review
"The Brown Review of the Rail Franchising Programme": a "blueprint for franchising" restating its principles and setting a clear framework for how it should work, including structuring franchises and running competitions.
 
2016  
Shaw Report

"The future shape and financing of Network Rail": how to support growth and investment in railway infrastructure and the steps to be implemented to improve performance for passenger and freight users.


 
McNulty Report
The McNulty Report: Readers will recall this 2011 report which looked at the industry's problems with efficiency and costs and considered how the industry could improve value for money from its existing network, while continuing to expand capacity as necessary but not by increasing fares. McNulty highlighted the need for better guidance from government on policies, objectives and strategies, with more cohesive industry leadership and changes to structures to improve the ways that rail organisations and people work together. Sound familiar? As mentioned above, the report resulted in the establishment of the RDG with its diverse mix of functions: owning group collaboration, marketing, some input from Network Rail and responsibility for certain key industry systems such as ticketing and fares settlement. McNulty also recommended alliancing between Network Rail and train operators, much like the Williams-Shapps Plan advocates when suggesting that track and train should be brought together more closely.
Post-McNulty, with alliances becoming in vogue, train operators rushed to put in place different depths of alliance. There has been some success with closer working on particular projects but the deeper alliances in Scotland and on the Wessex route ultimately failed. Reportedly, one of the causes was the difficulties of aligning Network Rail and train operator behaviours where the underlying incentives were so opposed. If closer working means taking decisions which are commercially poor for their wider business, then why would Network Rail or a train operator do that?
With the Williams-Shapps Plan promising more fundamental industry reform in connection with the formation of GBR – such as the introduction of the new Passenger Service Contract (PSC) for passenger operations – this may be an opportunity to properly align incentives across the industry. And we do mean "properly" align incentives; this is by no means one-way. Train operators need an appropriate level of risk and reward, as well as the opportunity to benefit for outperformance, such as revenue generation, in particular as we emerge from the impact of the pandemic.
Brown Review
The Brown Review: Interestingly, Brown concluded in 2013 - after the West Coast franchise procurement process challenge by Virgin in 2012 – that franchising was not "fundamentally flawed" and "there is no credible case for major structural change". How 8 years have changed things with Shapps announcing the "end of franchising" last year! This review considered the appropriate risk allocation and incentives for franchisees and recommended change mechanisms to ensure adaptability – issues which remain at the heart of the relationship between government and private operator to this day.
Issues of risk and reward will no doubt continue to be fundamental as the PSC is developed. Giving credit in the evaluation process for service quality-enhancing proposals was an outcome of the Brown review. We see this theme continue to this day with performance quality becoming increasingly important as part of the passenger operator  remuneration arrangements during the pandemic.
Shaw Report
The Shaw Report Published in 2016 against the backdrop of the backlash against Network Rail's overspend and delays in relation to the £38bn five-year plan to electrify the network, this report urged clarity in the government's role in the railway and Network Rail. It highlighted the need for industry-wide plans to develop skills and improve diversity, people being one of the railway's "greatest assets". This is another key theme which continues to emerge from the Williams-Shapps Plan. The Shaw report rejected the idea that Network Rail should be privatised and broken up entirely and argued for more devolution in the running of the railways, with Network Rail being able to explore alternative financing arrangements to carry out its operations. Could the creation of GBR finally be the catalyst for change in this area?
A lot of the criticisms levelled at the industry in these previous reports and reviews were considered by commentators to be fair, as were many of the recommendations highlighted. However, it is also fair to say that they didn't result in wholesale structural reform of the industry, so what is different this time? Is this really just a case of a good PR opportunity hiding a government avoiding making difficult decisions and engaging in window dressing by creating shiny new organisations with sexy logos for the sake of it?
Could this time be different?
We think there are reasons to believe that this time, it could be different:
COVID: COVID exposed some of the flaws in the rail industry, decimated passenger numbers and fare revenues and destroyed the case for adopting a rail franchising system based on operators taking revenue risk, at least in the medium term. With commuting patterns potentially changed forever, now is the time for a rethink about how everyone can work together to regain the trust of passengers and bring them back to the railway, as well as ensuring freight users continue to deliver their important services. Please keep an eye out for future pieces in this series where we explore regaining the trust of passengers and non-franchise users of the network. The COVID recovery brings an opportunity to reset and we think this is an opportunity the industry needs to grab. If there is any time for fundamental cross-industry reform, it is now.
Brexit: The government needs to start steering the national ship post Brexit and post COVID and deliver policies based on manifesto commitments. Whilst the UK pioneered the European model of separation between infrastructure management and train operation when privatising the railway in the mid-1990s, it is a model that is enshrined in European law. With the UK withdrawing from the EU, there is perhaps now more opportunity than there has been for alignment between track and train, even if that needs legislation. It could be that these "European" ideas have now gone out of fashion since the 1990s, much like the 4-4-2 football formation or Chesney Hawkes.
Who undertakes the roles/functions of GBR at the moment and what benefits will bringing them together have?
The Williams-Shapps Plan has implications for a number of existing industry bodies, their roles and responsibilities. At the outset, it is worth noting that no changes are proposed to safety and standards roles across the sector, including the safety role of the Office of Rail and Road (ORR), the Rail Safety and Standards Board (RSSB), the Rail Accident Investigations Branch (RAIB) or the British Transport Police.
So what will GBR do? A key role of GBR will be to own, maintain, operate and renew the railway network – the roles currently undertaken by Network Rail. Importantly, this will also include Network Rail's System Operator function, which includes timetable planning and granting access – in theory meaning that GBR will deliver better outcomes when it comes to its second function: taking over the role of procuring, awarding and managing the new PSC from the Department for Transport (DfT). It will be interesting to see how GBR manages and delivers procurements in relation to PSCs, as well as railway infrastructure, rolling stock and other areas. Provided there is alignment across GBR, this should mean that when a PSC is awarded, the train service requirement will align with what the network can deliver, taking into account competing access demands from other operators. This is not something we have always seen in the past and, if achieved, could well remove a key interface risk between Network Rail, DfT and the old style TOCs.
GBR is also expected to take over key industry systems, such as the ticketing and settlement system from RDG, which is perhaps better aligned with GBR's role in managing the PSCs and potentially taking revenue risk. GBR may well set the fares itself, rather than leaving it to operators. However, this may mean that those closer to the passenger have much less influence on the development or reform of those systems – effectively migrating this to GBR takes away much of the influence from existing operator owning groups, which may not be a good thing.
Pausing briefly, transferring roles and responsibilities to GBR is not something which can be achieved quickly, particularly when those roles are set out in existing legislation such as the Railways Acts 1993 and 2005. We expect new legislation will be needed to create GBR, which will need to be specific to GBR's roles and responsibilities and effect the reform envisaged in the Williams-Shapps Plan, as well as transferring the roles, responsibilities and assets to the newly-created entity. This could involve using a mechanism similar to transfer schemes under existing legislation to achieve this. However, legislation should not be seen in isolation – it needs to go hand-in-hand with the other commercial arrangements across the industry.
What does this mean for the ORR, Transport Focus and RDG? We understand that the ORR will continue to have an important role to play as independent regulator to ensure that the industry arrangements are applied fairly across the board – including, importantly, operators who do not operate services procured by GBR. We will take a look at delivering and implementing the future railway for these operators in a later piece in this series. Whilst we may see fewer contested access applications if there is one "guiding mind", there is still an important role for ORR to play in enforcing licences, ensuring accessible travel is delivered and reviewing when things go wrong. The Williams-Shapps Plan indicates that there will still be 5-year funding periods – or control periods – and clearly the ORR currently has an important role to play in setting the outcomes and funding for Network Rail, which is likely to be relevant for GBR as well, although in a modified way.
Transport Focus is expected to become the consumer rights champion, taking over responsibility from the ORR of monitoring passenger complaints and acting as a "passenger champion". RDG will then become an operator advocacy function, perhaps including some pan-industry marketing activity as well, in addition to co-ordinating specific pan-passenger industry initiatives such as in relation to apprenticeships, diversity and inclusion. There is therefore an opportunity here for RDG to become the voice of operators and effectively partner with GBR to deliver reform.
"Great" British Railways?
It is very easy to be cynical, but in theory if GBR is sufficiently empowered and well-run it could benefit users of the network and the taxpayer by being:
Cost effective: a less adversarial industry structure may not need 400 full-time delay attributors, and less staff being employed in "blame focused" oversight roles may create a leaner and more cost effective industry. This will, however, necessitate fundamental changes to the underlying industry arrangements such as access contracts and the Network Code. The intention here seems to be that less time will be spent on fighting and attributing contractual liability or "blame" and more time can be spent on sorting out the railway; and
Decisive: One empowered body with aligned objectives is generally better able to take decisive, joined up decisions without having to consult too widely or be bogged down in internal politics and unnecessary layers of approval, which at least in theory prevents organisational "paralysis" that some say reflects the current state of the industry.
In the best case scenario, the simplification and unification of the sector by creating the guiding mind of GBR will pave the way for more efficiency and restore the focus of the rail industry on serving passengers, communities and taxpayers. Of course, this does rely on existing behaviours and corporate cultures changing. With people performing the roles potentially transferring over from their existing organisation into GBR, to be successful this cannot be more of the same behaviours under that sexy new logo.
There is always a "But": What challenges will GBR face and how does it overcome them?
The devil is always in the detail: the Williams-Shapps Plan appears to be designed for journalists and public relations teams rather than giving anything away to the ordinary reader. Key areas that we think will need to be addressed in order to make GBR a success include:
Objectives: It will be interesting to see what objectives GBR is given and how these are prioritised. If cost-cutting is more important than delivering other projects such as improving passenger experience, then it may be difficult for the industry to achieve its aims. Will GBR's remit be to improve the level of ticketing revenue and reduce the need for taxpayer support post-COVID and is this more important than reducing ticket prices as part of improving the lives of passengers? Clearly many of its objectives are not mutually exclusive, but in order to succeed GBR will need to have key objectives that it can actually meet. Otherwise, it will have conflicting goals and incentive structures much like the current state of the industry criticised in the Williams-Shapps Plan.
Independence: It remains to be seen how independent in reality GBR will be from the DfT and Government in general. Clearly, there is a balance to be struck between ensuring that GBR is accountable and delivers the Government's policy objectives, especially where taxpayer funding is involved, but not at the expense of facing too much government interference on a regular basis.
One Team: One fear is that the criticism of the industry outlined in the Williams-Shapps Plan, namely that silos and individual priorities exist across different industry bodies, can apply equally to parts of a single organisation. So how does GBR avoid being siloed in the way that many large organisations often are and how will everyone at GBR pull in one direction and act as one team?
Competence: Attracting the best talent to deliver for the future is important. How will this be done – will GBR suffer paralysis through lack of capability and capacity? Will GBR be limited by civil service pay scales? If the government wants to cut costs within the industry, it will need to reconcile this with the need to appropriately incentivise staff to be part of a "can do" culture and work to deliver reforms that are desperately needed. At the same time, it will be vital to ensure that GBR does not simply become a second Strategic Rail Authority, which has been criticised by some for its ever-increasing numbers of "middle ranking" former British Rail employees elevated to roles beyond their competence.
Funding: You get what you pay for in this life. Treasury support is vital, and the previous reforms proposed by Brown, Shaw and McNulty became a bit of a damp squib as, seemingly, the Treasury support was not apparent. The impact of COVID may lead to change in this area, driven by the large drop in passenger revenue and industry costs which for the last 18 months or so have been met by the UK taxpayer. Clearly if GBR's remit is to do more with less and cut costs, then achieving major positive change for passengers may be a mythical unicorn.
Why the operators should not be nationalised
The Williams-Shapps Plan makes it clear that it doesn't want a nationalised rail industry. We agree: if the proposition is fairly calibrated, private sector operators have a critical role to play in delivering the future railway. Where behaviours are appropriately incentivised, historically the private sector has an excellent track record of delivering innovation and efficiency. "Appropriately" is the key word here: there needs to be a balance between the carrot and the stick, allowing operators to be truly accountable for delivery on a regular basis in a way that large public sector behemoths historically are not.
This means GBR will have to find a "middle ground" between excess and razor thin margins for operators, especially as it would be embarrassing for all involved if train owning groups from overseas pull out of the UK market – this would hardly be a triumph of post-Brexit Britain. This was an issue identified by Brown back in 2013: there needs to be appetite to invest in the industry which will encourage competition between owning groups, in turn delivering a better deal for the taxpayer. This means an appropriate balance of risk and reward will be vital.
What changes might be needed to facilitate the changes proposed by the Williams-Shapps Plan?
There is no doubt that legislative changes will be needed in order to implement the reforms suggested by the Williams-Shapps Plan. It would be surprising if GBR's role was not put on a statutory footing through the passing of new primary legislation, which will take time to develop, refine and pass the Parliamentary process.
What will be of even greater interest is how the plethora of industry contracts and agreements that are currently used to govern the key commercial relationships will be changed to reflect the new reforms. Some initial thoughts include:
PSCs:
National Rail Contracts (NRCs) are in the process of being put in place between the DfT and train operators will act as the "bridge" between the old world of pandemic-based Emergency Measures Recovery Agreements and the new world of PSCs. Publicly-available information makes clear that NRCs involve year-to-year business planning processes, with the DfT taking revenue and substantial cost risk. Could these be a taste of what is to come? It will be interesting to see whether PSCs will empower operators to run their businesses or whether GBR will take even more control over the day-to-day operation of the railway – particularly if there is Treasury pressure to cut costs. How the PSC treads the fine line between revenue and reward will also be key: this could be crucial to whether owning groups wish to stay and invest in the UK in the medium to long term.
What will the balance be between capital at risk, a fixed fee and a performance based fee under the PSCs and will these contracts incentivise operators by allowing them to generate revenue and be appropriately rewarded for doing so? What outcomes will we see the performance based fee incentivise – and are these really the outcomes that passengers want?
How will "change" provisions work in PSCs? Change will become more important if longer agreements involving more investment opportunities are granted to operators. GBR will need to ensure there is a sensible basis on which contracts can be changed in-life.
Track and Station Access Contracts:
It will be interesting to see what these contracts look like under a GBR structure and what impact there will be on existing industry arrangements.
Schedules 4 and 8 of the Track Access Contracts and the provisions governing delay attribution may no longer have the same place in a world where the plan is to create a "joined up" railway. Whilst the current requirement for a track performance regime is enshrined in law, the use of performance regimes and liquidated damages based compensation arguably gives rise to the "blame culture" that has long been criticised in a number of previous rail reports – as outlined above. These regimes are intended in part to cover revenue lost as a result of poor performance or engineering works, and in part to cover increased costs. If GBR is ultimately taking revenue risk and substantial cost risk, then this seems like a giant money-go-round for only limited advantage – is this needed in the new world? At the same time, the interests of other users of the network, such as freight and open access operators, as well as operations contracts awarded by bodies such as Transport for London and Merseytravel will need to be protected – and GBR will not be taking revenue or cost risk there. We will offer some thoughts on this in a future piece in this series.
How might the Performance Monitoring, Network Change and Vehicle Change regimes under the Network Code work in a world where revenue risk may be held by the same body: GBR?
Performance Regimes:
Will performance regimes in third party supply contracts change, in everything from the maintenance of rolling stock to the provision of other third party services? Depending on the requirements of the PSC, operators may need to ensure that future performance regimes in maintenance contracts for things like rolling stock place extra emphasis on things like cleanliness and other areas that affect the passenger experience. This makes sense for new rolling stock fleets, but how does this impact pricing for old fleets and encourage cost savings within the industry and a move away from blame culture and an overly contractual approach?
Conclusion
The industry is clearly ready for the major structural reform proposed by the Williams-Shapps Plan and in theory many of the changes suggested will be welcomed and, indeed, may well be overdue given the previous rail reviews that have not been fully implemented. However, care needs to be taken in the way change is implemented, with the associated new arrangements and underpinning legislation to enable reform being carefully thought through with input from the industry. GBR needs to be established within an appropriate structural, legislative and operational framework – and the roles and responsibilities of other industry bodies such as the DfT and the ORR need to be absolutely clear from GBR's inception. This is not something to be done quickly and will need full engagement with the industry on areas of concern and ensuring that the outcome creates the right industry structure to incentivise the behaviours advocated by the Williams-Shapps Plan.
There may need to be some carrot amongst the plenty of stick we have seen over recent years. Incentives don't just mean a penalty for doing something wrong. It's about encouraging the behaviours you want to lead to the preferred outcome for the industry and not just one particular body. The management of contractual relationships needs to be seen as a partnership or alliance and not simply an opportunity for one party to batter another with that metaphorical stick.
The way GBR is created and the future structure of the industry will be an essential driver of the success of the reform set out in the Williams-Shapps Plan. While the details remain to be seen, the post COVID world at least presents an opportunity for the industry to achieve major positive change.
© Stephenson Harwood LLP 2023. Information contained on this page is current as at the date of first publication and is for general information only. It is not intended to provide legal advice.