2021: A year in the life of the rail industry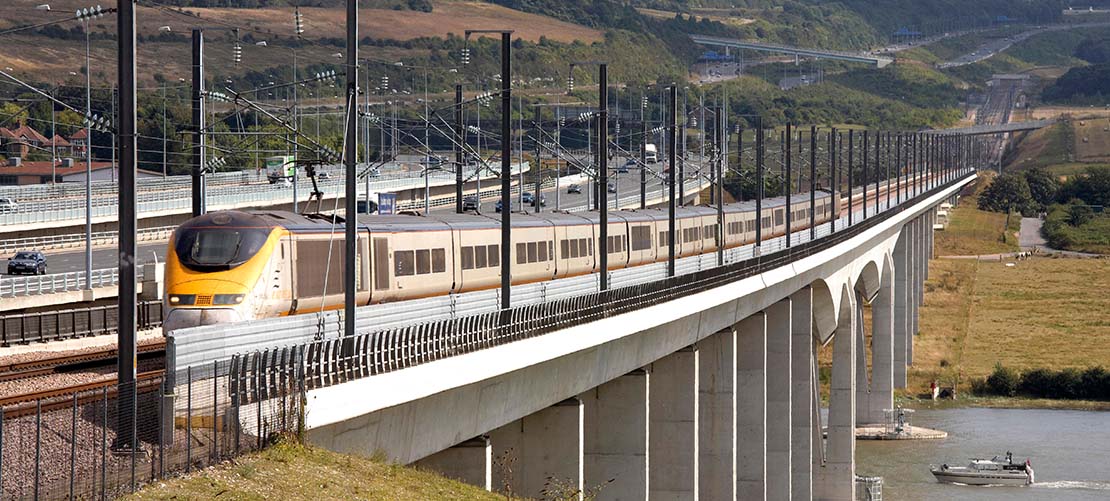 2021 has been another unusual year – in this piece we take a look back at 2021 and how we in the Stephenson Harwood rail team have been leading the rail industry conversation. Grab a mince pie and a glass of mulled wine and enjoy our tour of a year in the life of the GB rail industry.
This year, we saw in the new year in a lockdown, cementing the working from home for many that emerged as the "new normal" during the height of the pandemic. Even prior to the recent reversion in government guidance to working from home, rail patronage remained far behind pre-pandemic levels at around 65%: recovery was being led by the leisure – rather than commuter – market.
The pandemic saw the government step in to ensure rail services could continue, with Emergency Measures Agreements (EMAs) and Emergency Recovery Measures Agreements (ERMAs) for franchised operators, offering high levels of taxpayer support. Many operators have since moved onto National Rail Contracts (NRCs) which are seen as a stepping stone to the new Passenger Services Contract (PSC) model advocated by the Williams-Shapps Plan for Rail (the Williams-Shapps Plan) which was finally published this year.
There have also been strong views on all sides following the publication of the Integrated Rail Plan for the North and Midlands, promising large-scale investment but cutting other proposals, such as the eastern leg of HS2. Media reports of the Treasury rejecting plans for further electrification of the railway network – whilst still advocating the UK's net zero decarbonisation plans – highlight that rail is going to need to demonstrate its value for money more than ever.
It is clear that the government is now looking to drive efficiencies and save industry costs, which may include service cuts, whilst delivering more for less. With radical reform promised by the Williams-Shapps Plan, 2021 has been full of developments for the rail industry and 2022 promises even more.
We cover below:
Launch of Stephenson Harwood rail hub
Are you looking for somewhere for all of the latest news and insights on the rail industry? This year the Stephenson Harwood rail team launched its rail hub where you can find all of this and more. 
Infrastructure and services contracts
Early 2021 saw the team publish its final piece in a series for Rail Professional magazine considering infrastructure and services contracts in the rail industry. Readers will no doubt have been inundated with material during the pandemic about its impact on existing contracts. Can Covid-19 relieve an employer from its contract obligations? went a step further and considered nuances around the lifting and reimposition of lockdowns and whether they were truly unforeseeable, as well as access to work sites and the variations regime.
The past 18 months has reiterated the need to carefully consider how the drafting of provisions previously thought to be "boilerplate" operate. No doubt as new arrangements are negotiated in the years ahead, commercial teams will be spending a lot more time poring over changes of law and force majeure than they did in the past.
Brexit (remember that?)
Brexit – remember that? The very start of 2021 saw the European Union (Future Relationship) Act come into effect, implementing the Trade and Cooperation Agreement agreed just a few working days before the end of 2020. The team offered its insights on ten of the common legal questions received on the implications of the post-Brexit landscape for contracts and businesses. Click here to read more.
Williams-Shapps Plan – what does it say?
Early in 2021, we set our predictions for what the Williams Rail Review – as it was then known – might say in light of the rapid industry changes necessitated by Covid. You can find our thoughts here. Whilst we won't pretend to be Mystic Meg – for those old enough to remember her – it turns out we were heading in the right direction.
That direction of travel was hinted at by speakers at the National Rail Conference – you can find our key takeaways here. Finally, in May the Williams-Shapps Plan was published alongside the advent of Great British Railways (GBR) – although as we mentioned at the time, with fewer baked treats on the cards.
Our summary of the Williams-Shapps Plan was the first to be published, with some great feedback from many of you. You can find that here and we also commented on the announcement for Lexis Nexis, which is available by clicking here.
With prominent headlines and the top story on morning news programmes, there was a lot of excitement about the fundamental reform that the Williams-Shapps Plan proposes. Perhaps going further than many were expecting. Thoughts then turned to what the warm words in the Williams Shapps Plan meant in reality…
Looking to the future – delivering the Williams-Shapps Plan
It's fair to say that we still don't really know what some of the big policy announcements mean in reality for the industry. There is much talk of where we want to get to and aspirations for the industry – "rules based access system underpinned by legislation", anyone? – but little on how we get there. What steps may be needed? What compromises, trade-offs and balances might need to be made?
In an effort to lead the debate, the Stephenson Harwood Rail Team has published a series of thought leadership pieces on delivering the Williams-Shapps Plan. Covering structural reform, rebuilding passenger confidence, freight, open access and devolved authorities, decarbonisation and rail's people, we offered our initial thoughts on these topics. You can find these below:
We were excited to be joined by Rufus Boyd for the first in our series of Top Table dinners, co-hosted with SNC-Lavalin Atkins. Rufus is Head of the GBR Transition Team established – at least initially – to assist and advise the Department for Transport in migrating to the new industry model. Attendees debated themes emerging from our first thought leadership piece on structural reform and you can find our top ten takeaways from the discussions here.
The second in the series of Top Table dinners came shortly after the UN Climate Change Conference held in Glasgow – COP26. It was one of the first opportunities for the industry to come together to consider what delivery of both the Williams-Shapps Plan and decarbonisation means in reality. Ruth Humphrey from Siemens Mobility spoke passionately about rail's central role in decarbonisation and the need to move from good words to good actions. You can find our top ten takeaways here.
Decarbonisation
COP26 and the transition to net zero is something the industry has been thinking about for some time. We have been giving plenty of thought to what this means in practice. Our series of articles for Rail Professional magazine considered a number of themes such as policies and targets for decarbonisation and encouraging modal shift. Two of our favourite pieces from the series were:
To mark Transport Day as part of COP26, we guest authored a piece in Stephenson Harwood's COP26 Insights Series, offering thoughts on the role that rail can play in achieving COP26's objectives, which you can find here.
Procurement
Rail procurement has been described as a "hotbed of litigation" and there have certainly been a number of cases heard by the courts in recent years. This year included a claim brought by Bechtel against HS2, which you can find more about here. The judgment shows the reluctance of the court to intervene in procurement decisions, highlights the ability of bidders not to make a proposal if they do not like the commercial proposition, whilst noting the importance of authorities retaining adequate records.
The public procurement regime in the UK has been under consideration since Brexit. Early on in the year, we set out a handy guide to the then-appliable regime for train operators which can be found here. Reform of the regime is also in the offing, with our thoughts on the proposals available here. Since those thoughts were published, in early December the government published its response to the consultation on Transforming Public Procurement which makes clear that we can expect significant change in this area in the next few years. Our initial thoughts on this response can be found here.
Gutmann – ticketing collective action given the go-ahead
In late 2020, the Supreme Court delivered its ruling in the Merricks v Mastercard case. Many other cases, which had been paused by the courts, were then considered in light of the views of the Supreme Court on when collective actions in competition law can be "certified" to proceed. Our initial briefing – which can be found here – described the seemingly lower hurdle created by Merricks that potential claimants would need to overcome.
Waiting in the wings were cases brought by Justin Gutmann against a number of train operating companies in relation to "Boundary Fares". This is where holders of Transport for London Travelcards for particular fare zones travel outside of those zones and the availability – or non-availability – of "extension fares". In late 2021, these claims were certified to proceed and you can find our updated briefing here.
Phew – what a year! 2021 has been an incredibly busy year for the railway – and 2022 doesn't look like it will be much quieter.
© Stephenson Harwood LLP 2023. Information contained on this page is current as at the date of first publication and is for general information only. It is not intended to provide legal advice.